WooPiq WMS now integrates with MyParcel to create PostNL shipping labels – packages, mailbox parcels, digital stamps or unstamped labels – from within the WooPiq dashboard. To activate the MyParcel integration, simply create your API key in the MyParcel dashboard > Shop settings, and paste the API key in the WooPiq dashboard > Settings > Integrations.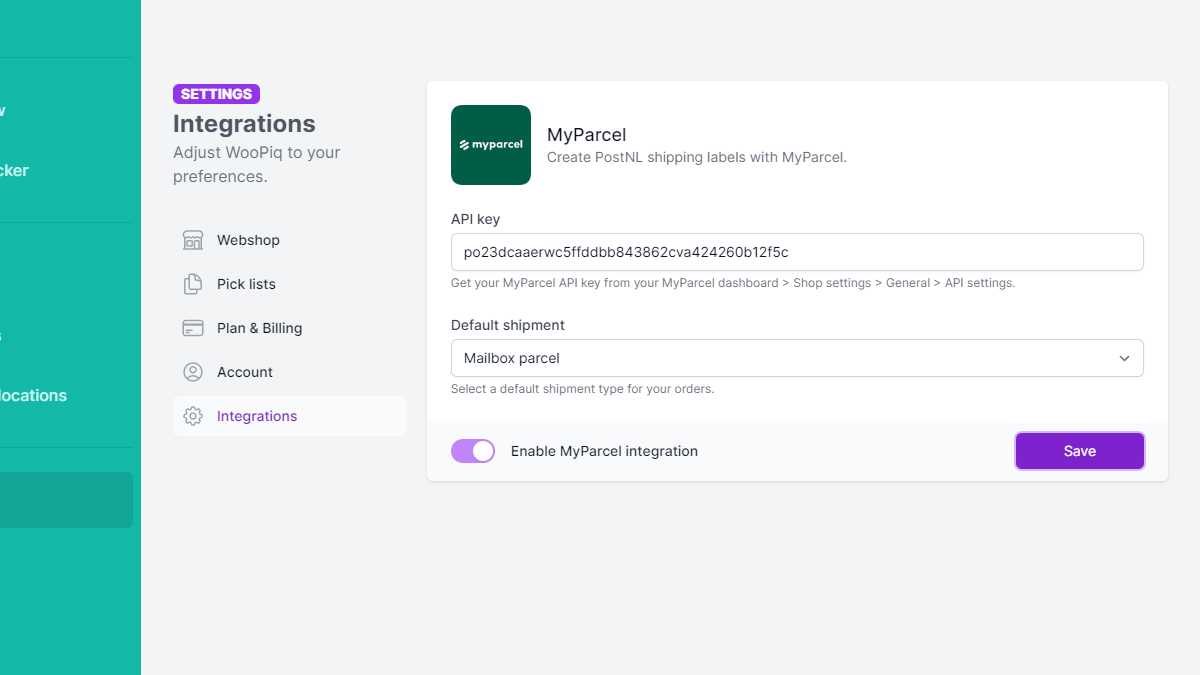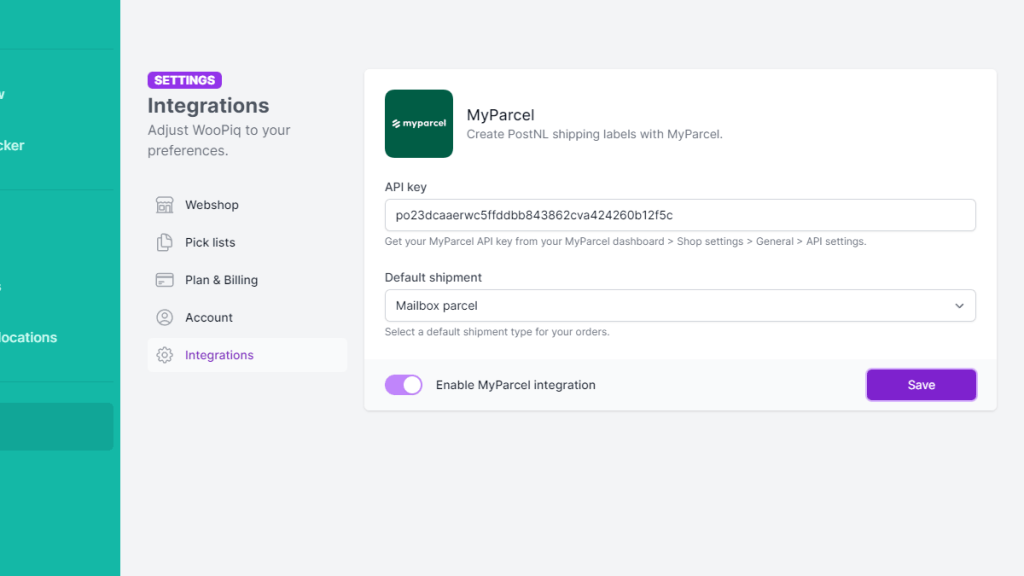 Once pasted in, simply switch on the 'Enable MyParcel integration' setting and click Save. The MyParcel label options now appear on both the order pages and the Order Picker.
To print a shipping label for a specific order, go to the order page and click 'Create label' in the MyParcel section. You are now prompted to select the starting position on an A4 landscape paper to print the label from.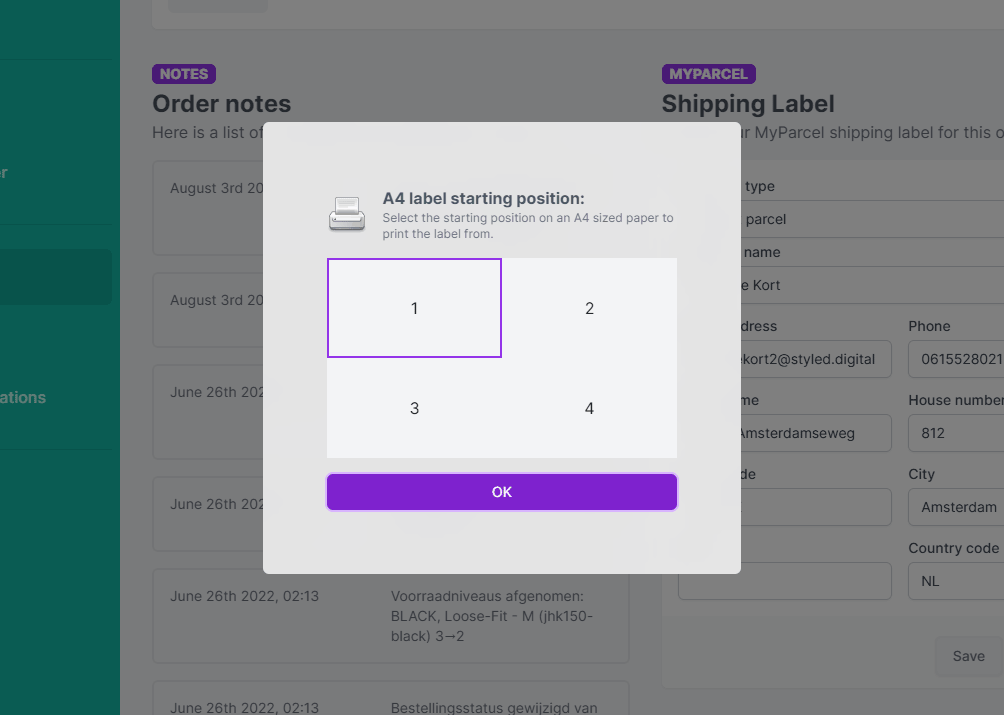 Select the desired starting position and click OK. A PDF document will now be created with the shipping label.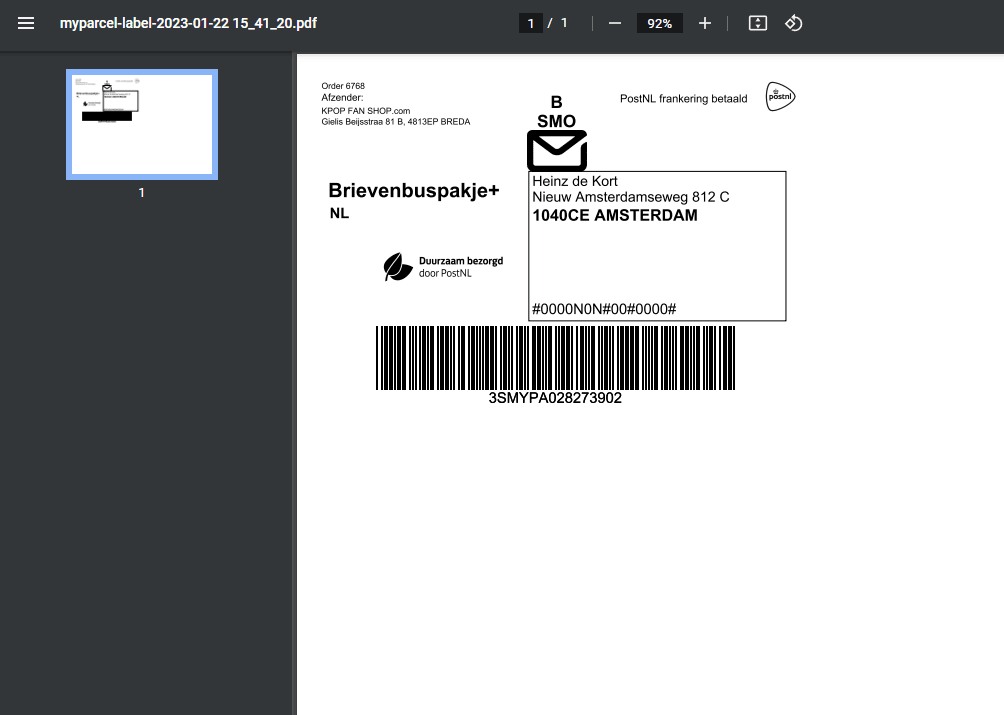 To create shipping labels for multiple orders, you will find a few options available in the Order Picker. The "Print shipping labels for processing orders" button will open a dialog with all 'processing' orders preselected. You can search, add and remove orders here, as well as edit the label options (address, package type). Click the print shipping labels button and once again you will be prompted to select the starting position for the shipping labels to print out from.